** NEWS **
"When Leaves Dance" has won the Global Peace Song Award (jury vote) in the classical music category!!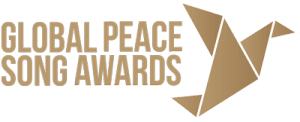 Dancing on the Wind features eleven original piano solos that will soothe, inspire and delight. It is Shoshana's second piano solo album and her debut as a composer. Inspired by the solo piano community, she starting composing after a twenty-four-year hiatus. The music she writes is inspired by life experiences, people and emotions.
ABOUT DANCING ON THE WIND
"I fell in love with New Age solo piano music over 25 years ago, listening to and playing music by pianists David Lanz, Suzanne Ciani, Spencer Brewer, Chip Davis, Jim Chappell and others. I was so inspired by their music that I wrote my first piano solo, "Heather, Roses and Moonlight", for a piano student who shared my love of New Age solo piano. However, soon after, feeling that I couldn't compose, I stopped writing music entirely. In 2015, I recorded and produced my first album, Soul Whispers, which consisted of my arrangements of Jewish melodies of Eastern European origin. Although tracks from Soul Whispers were being played on several online solo piano radio stations, I felt that the need to prove herself as a composer, not just as an arranger or pianist, to the solo piano community. Determined to prove myself as a composer, I sat down at the piano and after a few tries, she began to compose. The blocks that were preventing me from composing were dissolving. It was as if the flood gates opened and now I couldn't write down the music fast enough." The result of this 'flood of music' is Dancing on the Wind.
"I listened to all of your album and it is absolutely beautiful in every way.  Beautiful compositions, excellent playing and an excellent recording."   David Hicken, Pianist/Composer/Author, DavidHicken.com
"Shoshana Michel has a lot to say musically, and does it in a style that is elegant and expressive, touching on emotions that are both personal to her yet universal in their resonance" – Michael Diamond, Music Media and Focus
"Throughout Dancing on the Wind, which flows like smooth honey, Shoshana paints an evocative and soul soothing soundscape with her melodic and beautifully played compositions." – Dyan Garris, NewAgeCD.com
"Dancing on the Wind simply leaves no doubt that Shoshana is not only a talented pianist, but a gifted composer as well" – Candice Michelle, Journeyscapes Radio
Order the Dancing on the Wind (physical) CD now.
If you would like your CD signed, please indicate this in the comments box on your checkout page.